Whether it's a rustic little flat in Pretoria or a gorgeous seaside mansion in Ballito, South African architecture is definitely a talent that deserves recognition. Nobody can deny the unique appeal that our country's architectural geniuses bring to the design table, especially when combined with breathtaking scenery, like a lush bushveld, a fabulous beach, or even a cityscape that shines and glitters as soon as the sun sets.
To celebrate our love for beautiful structures, and our appreciation for local designs, we thought we'd take a look at 14 proudly South African houses that are too good to ignore. Although all of these flaunt a gorgeous modern style, some tend to gravitate towards the rustic design, while others take on a more sleek and cutting-edge approach to beauty.
Which one(s) would you pick as your favourite(s)?
1. Sleek architecture, clean lines, and a striking colour palette – who wouldn't give this house a second glance?
2. A terrific combination of modern materials and elegant neutrals ensure this house's façade is anything but forgettable.
3. Don't you just love that magnificent stone coating, contrasting so perfectly with the lush garden?
4. We are blown away by this double-volume beauty with its wooden deck and gorgeous pool.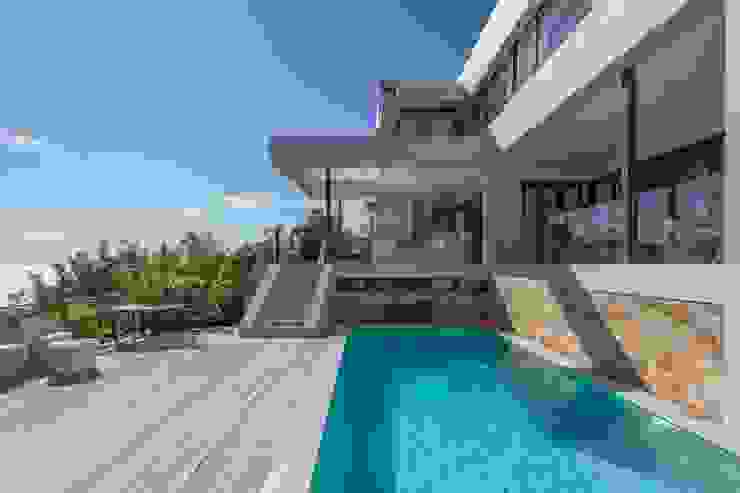 HOUSE I CAMPS BAY, CAPE TOWN I MARVIN FARR ARCHITECTS
MARVIN FARR ARCHITECTS
5. The two mono-pitched roofs ensure a striking balanced look – and we just love the warm brick surfaces.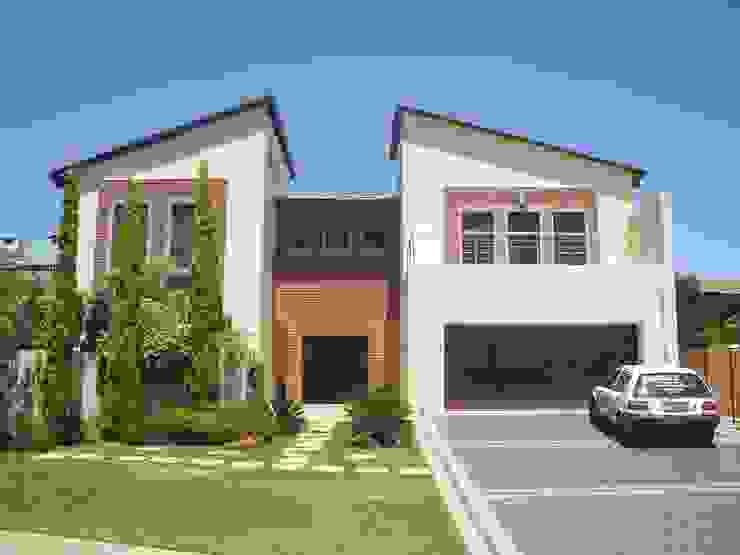 Eagle Canyon House
Blue Designs Architectural Designers
6. This contemporary house has a picture-perfect yard – plus an ocean view!
7. Notice how this home echoes the old Cape Dutch style, putting a much more contemporary twist on its design.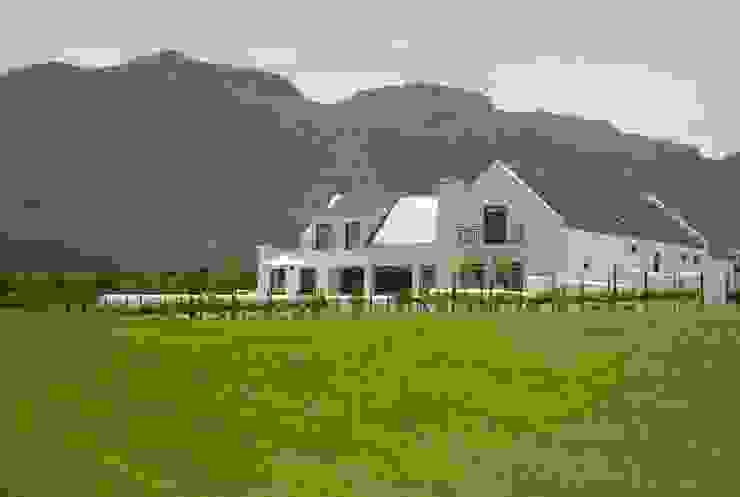 House Grobler, De Zalze Winelands & Golf Estate (Stellenbosch)
Reinier Brönn Architects & Associates
8. Thanks to the clerestory windows, natural lighting becomes one of the main interior features. And we can't deny the exceptional appeal of the façade's materials either.
9. This modern house is all about relaxation, providing a spacious terrace and large open glass doors to welcome in the Cape Town view.

House Hout Bay—Babett Frehrking Architect
Babett Frehrking Architect
10. The Scandinavian design gets a local contemporary makeover that looks oh-so alluring and most welcoming.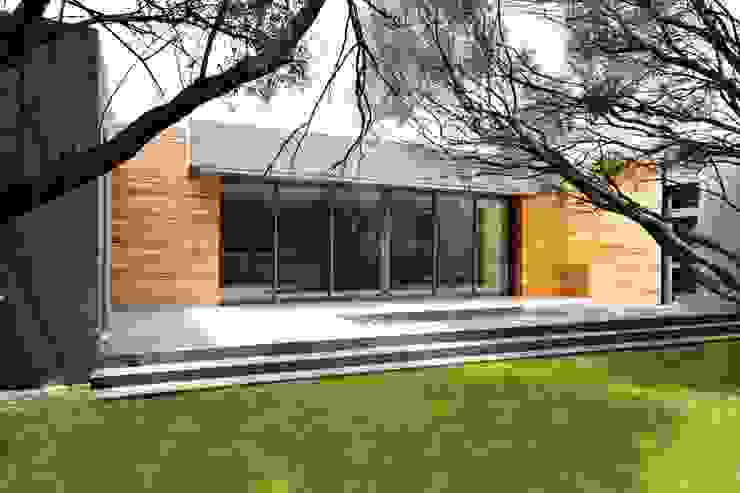 New residence
Nieuwoudt Architects
11. A clean-cut style that adds a bit of raw charm thanks to the stone-clad walls at the bottom. And look: a floating pool!

HOUSE I ATLANTIC SEABOARD, CAPE TOWN I MARVIN FARR ARCHITECTS
MARVIN FARR ARCHITECTS
12. This spacious design links up with the exteriors due to its openness. Contemporary elegance in the raw bushveld.
13. For backyard socialising, we prefer this modern creation, which also puts a strong emphasis on aesthetic appeal.