A dining room is more than a place to consume your latest culinary offering; it is a space of socialisation, a place to gather and an area to celebrate with friends and family. Whether you're basking in some good news, commemorating an anniversary or simply relaxing with loved ones, the dining room is often a stylish congregation point for a range of different domestic events and occasions.
Today on homify we are paying respect to the humble dining space, a place within one's abode that joins people together, and offers joyous entertainment, (hopefully) delicious food, and constant conversation. We've got 15 dining room ideas for you to copy at home, which are sure to inspire and impress. Take a look!
1. Impart some eclecticism with a range of different dining chairs and contrasting timber hues
2. Boost your home's traditional Japanese aesthetic and minimalism with a low-legged table
3. Juxtapose eras and styles with a traditional table and modern Philippe Starck Perspex chairs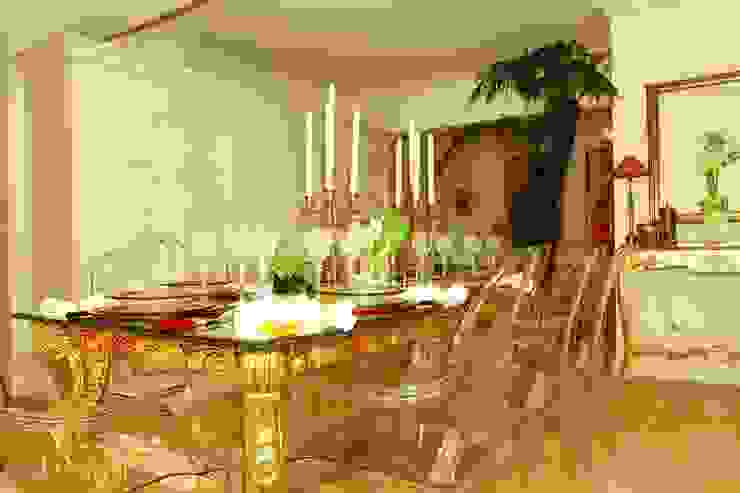 Dining Room
Oui3 International Limited
4. Lazy Susans can work wonderfully at home – take a look at this impressive and ultra-opulent example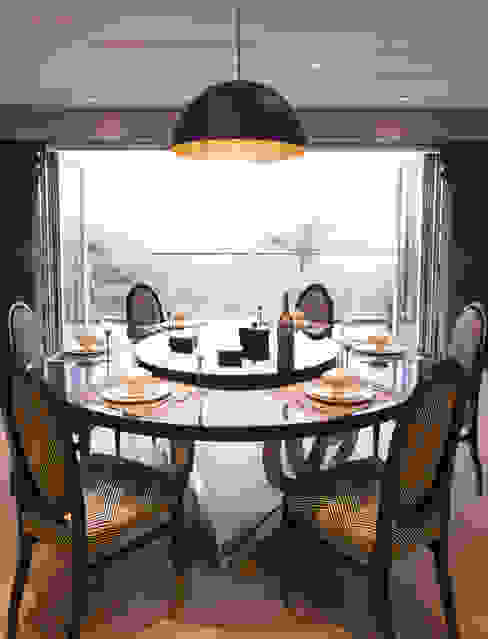 Tycoon Place
Another Design International
If you like the look of this or another one of these designs, but are unsure how to create it in your own dwelling, you can always find a professional via the homify website. They will be able to offer assistance and guidance, ensuring your domestic dreams are realised.
5. Black and white is an enduring marriage of contrasting tones that works beautifully in this dining room
6. A square table can offer space and a statement for your room. Additionally, the use of small stools and Eames chairs looks rustic yet modern
7. Work on creating ambience by choosing a colourful wall hue and pairing it with impressive accessories and ornamentation
8. This neutral timber table and black Eames chairs look superb, and coordinate wonderfully with the timber-clad wall features
9. Lighting is essential for creating mood. Choose a statement fitting that sits over the space and separates it from the rest of the open plan room
10. This room divider and partition doubles as a place to sit, and offers the dining room a statement eating location, as well as space saving design
11. In this compact room we see the booth-style seating enhanced and utilised to create cosiness and practicality
12. Bench seating is popular and useful, working perfectly in this room where both the kitchen and dining room intersect
13. Lavish, eye-catching and effortlessly chic, this dining space is a delightfully curated example of statement chairs, lighting, and accessories
14. This mid-century modern example boasts a space saving pedestal table, along with lavish shag rug and seamlessly minimalist combination of ornaments and décor