The entrance is one of the most important features in any house design. It is the threshold between the outer public world and the inner private realm of the home; it elevates the moment of crossing from outside to inside, public to private, and suspends one in this in-between zone but for a moment. 
The entrance can introduce the values of the home's design. Whether bold or simple, avant-garde or classic, the entrance asserts the abodes personality. Let's take a look at 15 entry designs and get some inspiration…
1. A sturdy perimeter wall of stone and steel, with openings that permit views
3. Shallow steps, a line of plants, and a bold vertical entry
5. Stone and timber, with impressive concrete awnings
6. Irregular paving stones to break up the linear facade and a full-height timber door!
7. A narrow staircase engulfed in greenery, leading to an almost invisible entry
8. Sleek symmetry and a dramatic door
9. Frameless glass doors for a commercial look, accompanied by an entry pool
10. A classic timber door and vertical hedge
11. Cantilevered slate steps hovering over natural stones
12. A minimal approach: the stone facade steals the show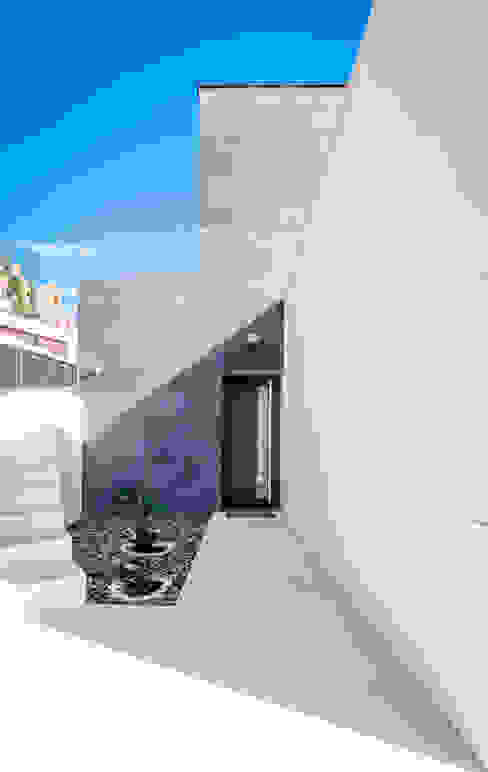 Entry door
08023 Architects
13. A grand entry complete with sculpture garden
14. Floating shelves: for the perfect vertical garden against the elegant concrete wall
15. An eclectic entry with palms, cacti, and bamboo trunks!