1. Experts from Taiwan have given this house a modern look, the house not only has amazing light quality but also a decent surrounding atmosphere.
2. With its low-key Japanese aesthetics, rustic wood texture and a spacious courtyard, this house is truly something to marvel upon.
3. A combination of neutral white shades with elegant wooden textures gives this house a very minimal and classy appeal.
4. Tucked in perfectly between two other houses, this portuguese house has all the charm to blow you with its mediterranean aesthetics.
5. With its sleek wooden facade and clean white walls, this Japanese house is aesthetically elegant and provides its users with all the comfort of the modern world.
6. Built as a combination of a store area on the ground floor and residential on the first, this house has a distinct modern charm courtesy of its large glass openings and clean white walls.
7. With a sleek gray exterior facade and a distinct sloping roof, this house stands out beautifully amongst the other surrounding houses.
8. With a hidden courtyard and an excellent outdoor space, this house provides its users with an elegant space to live as well as connect to the nature.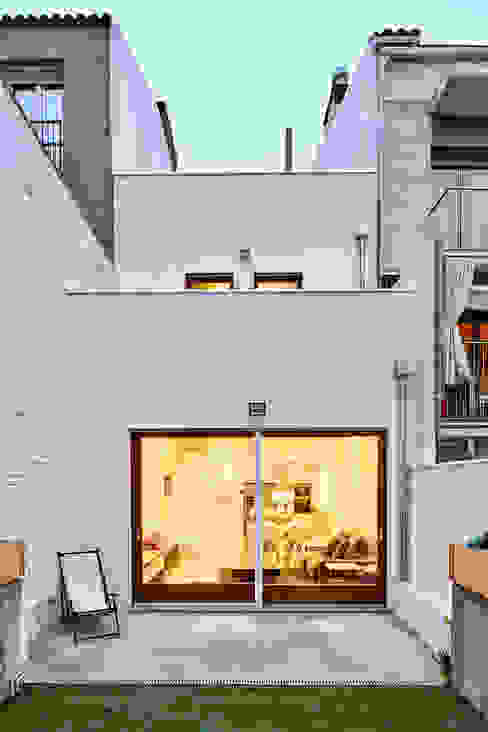 59RUT New house between dividing walls in the centre of Terrassa
Vallribera Arquitectes
9. This Japanese house is a splendid example of minimalist architecture and features a brilliant exposed concrete facade that is punctured with symmetrically positioned circular cutouts.
10. The best feature of this house is its full height narrow window strip that adds a distinct dynamism to the overall massing of the house.