We love an open floor plan, but sometimes you need to divide a room and create more spaces. The good news about dividers are they come in many options and can easily be installed by interior architects, or yourself. 
Since we're all for sharing great ideas to make your home more enjoyable, we found 11 attractive dividers that can help transform your bedroom, kitchen, or living room. Let's take a look!
1. One solution for separating an open-floor kitchen from the dining room is a glass divider. It keeps the spaces open, but isolated from noise and smell of the kitchen.
2. This divider includes glass window panels which allows the room to feel more open and spacious.
3. How cool is this wood divider? The non-traditional wood that is weaved together is so dreamy in this bedroom.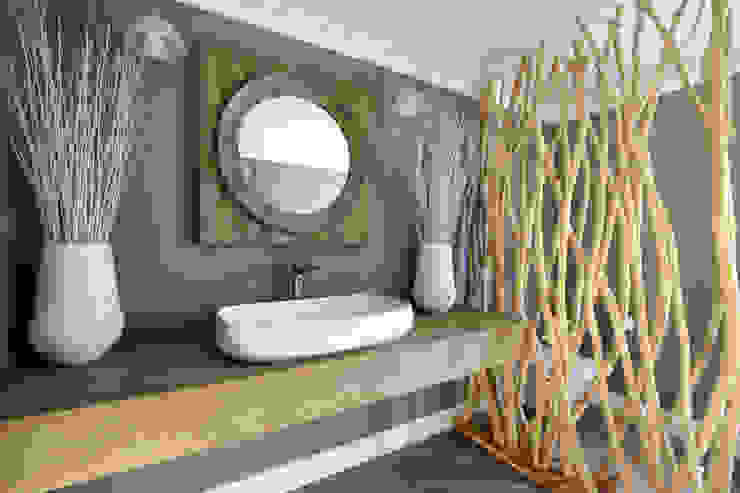 Guest Bathroom
JSD Interiors
4. We have an outdoor divider with a twist. Simply untie the canvas and enjoy a private cabana!
5. This is another beautiful divider with a canvas that can be tucked away to enjoy an open floor plan.
6. For this look, we see a smaller divider that makes this living room feel more cozy and inviting.
7. If you want more privacy to work with, you can combine glass walls with real wood or any other complimentary material.
8. Frosted glass and sliding dividers is another great way open or close a room off with ease.
9. This wall divider can also double as extra storage!
10. This wall divider is another great example of making the most of this new space. Like hanging a TV on the divider!