Every now and then we stumble upon apartments that are so smart, creative and stylish we simply cannot help but share them with you. This beautiful little design from A Lentil Design is a perfect demonstration of this, and the reason we are so smitten is a result of the brilliant balance between a chic, on-trend look and a family feeling. We're also huge believer in the old proverb that a home isn't a home until there is a cat living there, and well, there is an adorable little cat cohabitating in this cosy space. Each room presents us with a smart approach to small-space design while managing to simultaneously feel spacious and open. Bravo!
1. By elevating the bed they've not only brought the city-view into better focus but have allowed for storage space underneath, and a little seating area!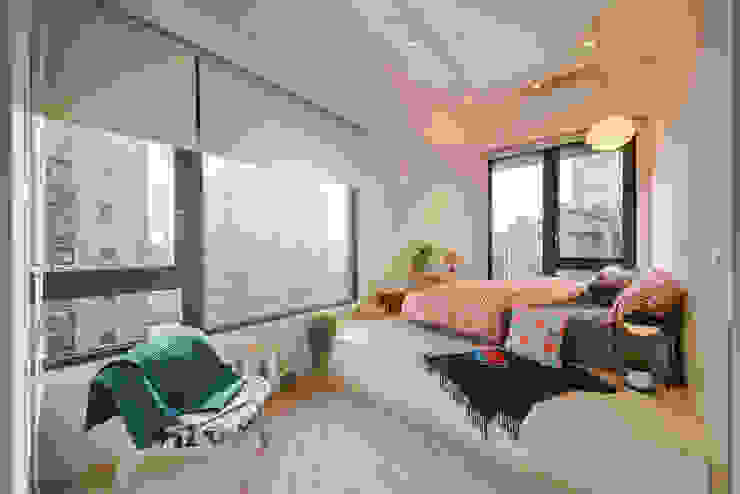 明亮舒服的主臥空間 main bedroom
一葉藍朵設計家飾所 A Lentil Design
2. Take advantage of the high ceilings they were gifted with, they've opted for a steep staircase leading to a little loft area.
3. While the bedroom in the background of this image is beautiful, it's the smart storage on the wall in the foreground that we're taken by.
4. The use of mirrors creates the illusion of a space that is double its actual size.
5. The kitchen itself is only one wall, but they've used vertical space and have incorporated a bench that doubles as a dining table, desk and bar.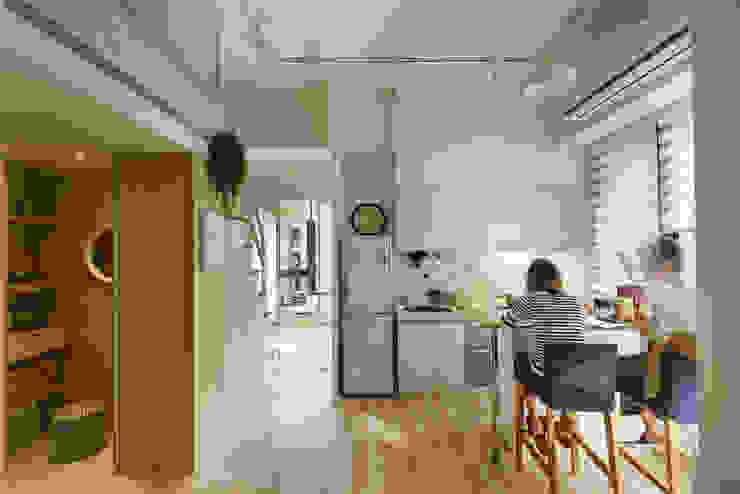 開放式廚餐廳 kitchen
一葉藍朵設計家飾所 A Lentil Design
6. This angle gives us a look at the complete space, which is small and maximised to its full potential, but not in any way cluttered or over crowded.
7. From this perspective we can see the smart in-wall shelving system that allows for plenty of storage without taking up extra floor space.
8. Another look at the kitchen shows yet again how smart and stylish the whole look here is.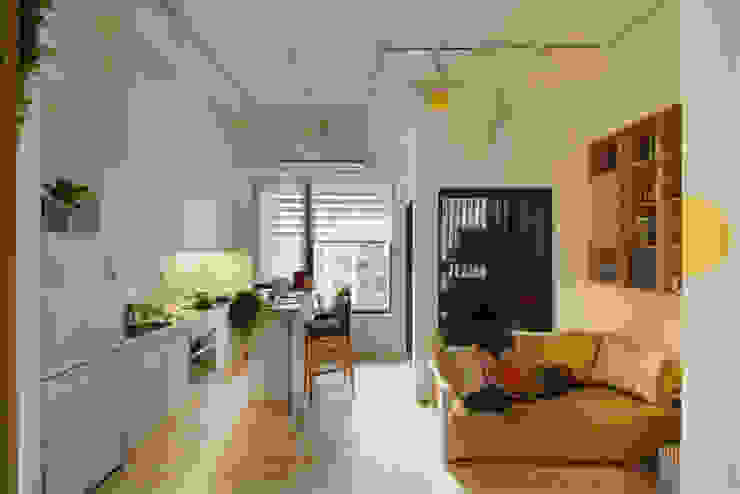 開放式的LDK設計 converting the second bedroom into living room
一葉藍朵設計家飾所 A Lentil Design
9. Taking a look from the aerial perspective of the loft, the little kitchen looks more charming than ever.