1. Perfect for an open-plan room, this amazing bar acts as a discreet room divide, with no need for a bulky wall! WOW!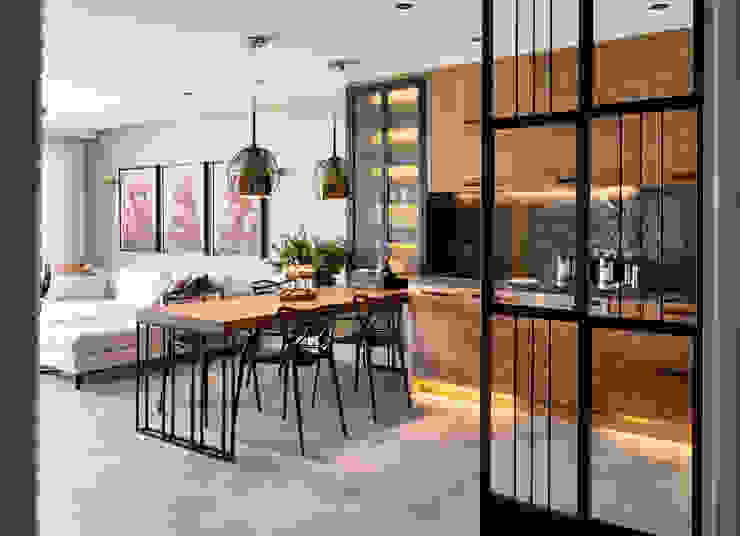 GUNDOGAN SUMMER HOUSE
Esra Kazmirci Mimarlik
2. A black breakfast bar is not only daring, it's seriously stylish as well! This one is so cohesive with the blackboard wall close by.
3. How about a glossy, large and perfectly lit bar that can take you from family breakfast through to sophisticated evening cocktails? Yes please!
4. Metal and wood always look good… together! This bar has all the makings of a rustic/industrial classic and that red wood? Gorgeous!
5. The curves of this contemporary bar make it special already but add in some amazing stools and suddenly you have design genius! Utterly unavoidable!
6. This bar might be small but it is mighty handy, thanks to well placed pendulum lights that give focused illumination! It can be used at any time of the day!
7. This bar has mastered the art of seamless integration! A simple extension of the counter, it works so well and yet must be comfortable, with those high-back chairs!
8. If you have a large family, that means you need to be able to seat more people, which is when an L-shaped bar is just good sense. They are also amazingly stylish AND sociable.
9. What a sweet idea! Upcycling a narrow sideboard as a central breakfast bar is a great idea here and with a statement wall to stare at, we bet everybody loves eating here!
10. For something a bit different and quirky, antique shop furniture, such as display cases from a haberdashery, make incredible breakfast bars! We LOVE this one!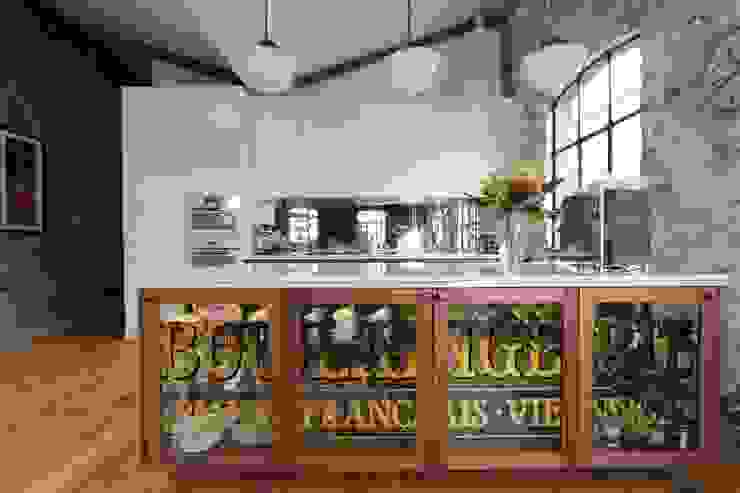 Shoreditch EC1: Warehouse Living
Increation
11. Think you don't have room for a bar? Check this one out and think again! You only need a slim shelf and that can go anywhere!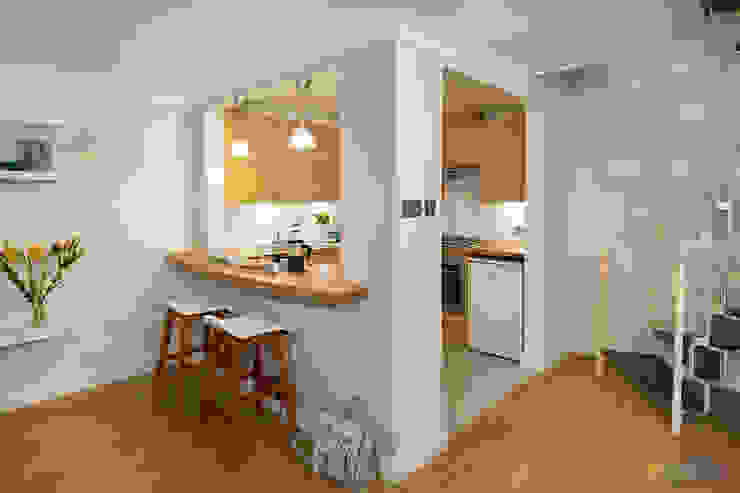 Kitchen- view from the living area
Katie Malik Interiors
12 With suspended shelving above, this bar has become a handy dining spot and a focal point for storage as well. What a clever way to use dead space for two functions!
13. Even if you live on your own, it might be nice to add a little more ceremony to your meals, which is why we encourage you to invest in a swish chair and a small counter.
14. The best part about this bar is the subtle but pretty tiled backing! What an inspired way to tie a bar into the wider kitchen seamlessly!
15. Dark and decadent, with just a touch of luxurious femininity in the form of lilac velvet stools, this bar has all aesthetics covered and looks astonishingly upmarket!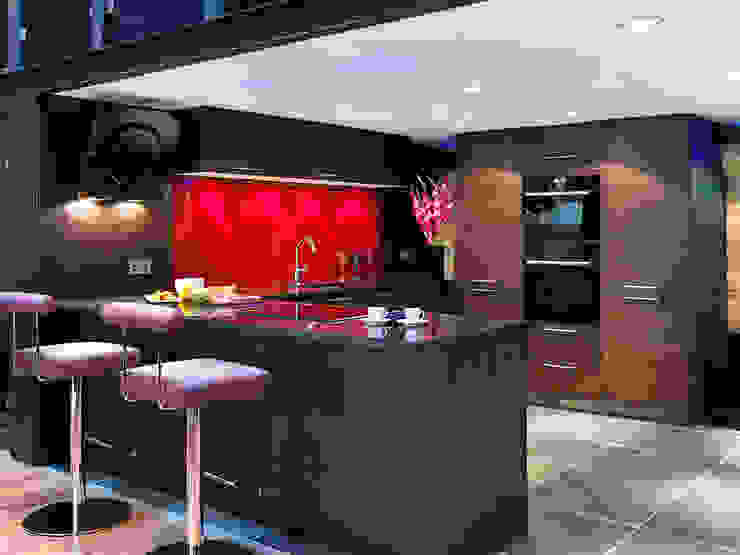 Kitchen Interior Design
Quirke McNamara
For more breakfast bar ideas, take a look at this article: 11 counters perfect for small kitchens.