Stairs are an important part of the two-story home — why not decorate your stairs as you do the rest of the house? Making your stairs a little more interesting by redesigning or adding decor such as rugs can elevate your home easily. Remember to keep it simple, though. While it can be a great idea to incorporate an interesting staircase in your home, it's best to keep stairs as functional as possible so that you or your guests don't have trouble moving around the home.
If you're looking to do a complete revamp of your home, it's best to get a professional involved. Not only can they help you to redesign your staircase, but they can also advise you on other ideas, decorative aspects you may not have considered, and more. So if you're ready to improve your staircase, let's take a look at twelve stunning designs to wow your guests.
1. The iron wrought railing of this staircase is simply beautiful. Not only will it capture guests, it's also a classic design that will age well.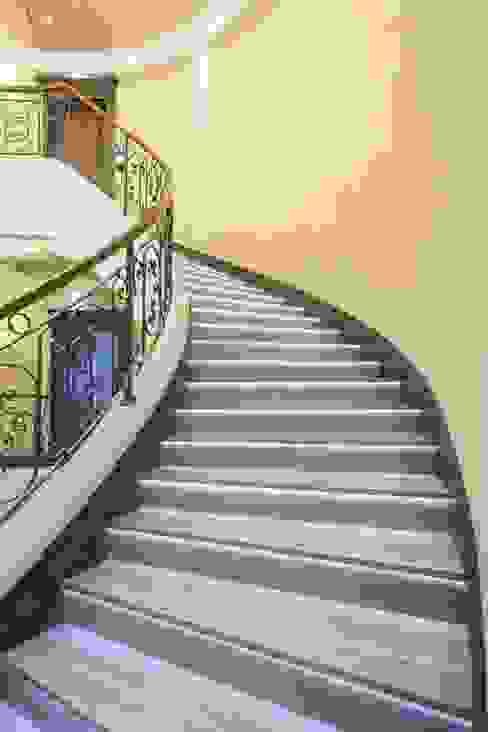 LED Wave Staircase Lighting
Magic Stair Lighting
2. Incorporating decorations or storage below your staircase is a great idea to spruce things up. Consider wood staircases for the natural element.
3. With this white cutout staircase, you'll never be bored! This interesting and eye-catching design is a bold look that would fit amazingly in a modern home.
4. Wooden staircases don't have to be antique. This wood design looks artistic and contemporary with string-like railing, but this may not be a good option if you have children.
5. A bookcase under the stairs is the perfect idea if you're looking for more storage or simply a gorgeous idea to display your books in your home.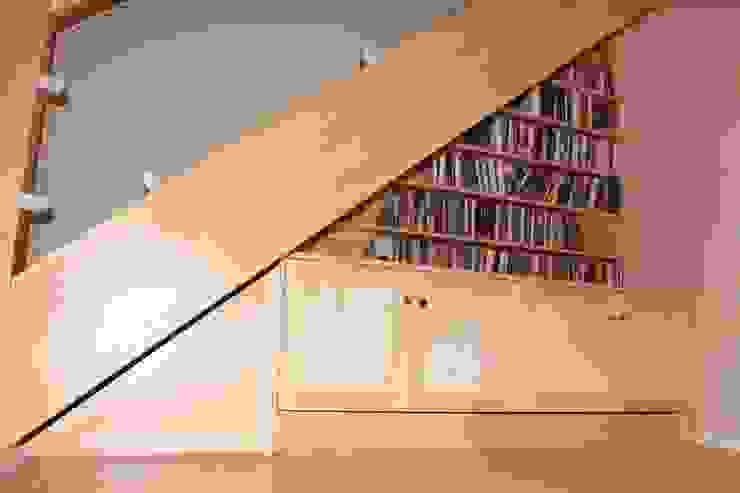 Stair Unit
Worsley Woodworking
6. Look at this unbelievable railing — so eccentric and stunning! Iron railings can work well with any staircase and add interesting detail.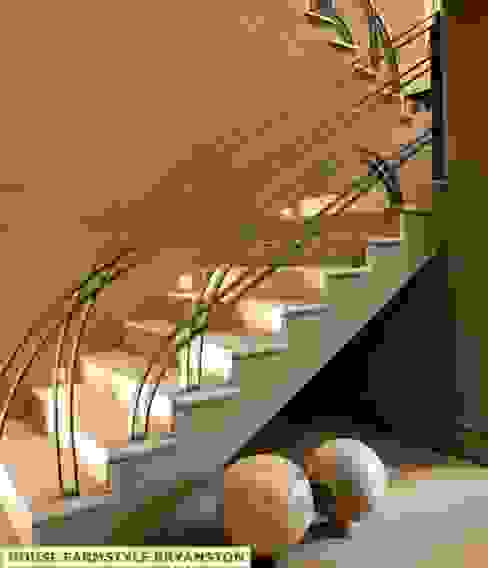 STAIR CASE DESIGN
Kiara Tiara by Tanja Tomaz
7. Don't be afraid to add a rug to a wooden staircase to revamp the look! This colourful pattern adds lovely vibrance to the mostly white home and cushions tired feet.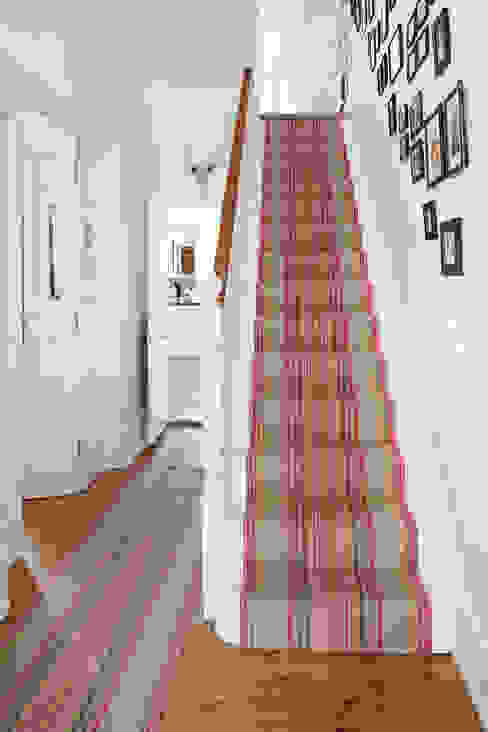 Roger Oates Chatham Mallow stair runner
Roger Oates Design
8. Yes, tiles are a great option for stairs! Designs with tiles draw the eye to the staircase and can add a personal touch to your home.
9. Another amazing wrought iron railing that protects you from falls — an important aspect of a good design! This floral, swirling pattern is beautiful and unique as well.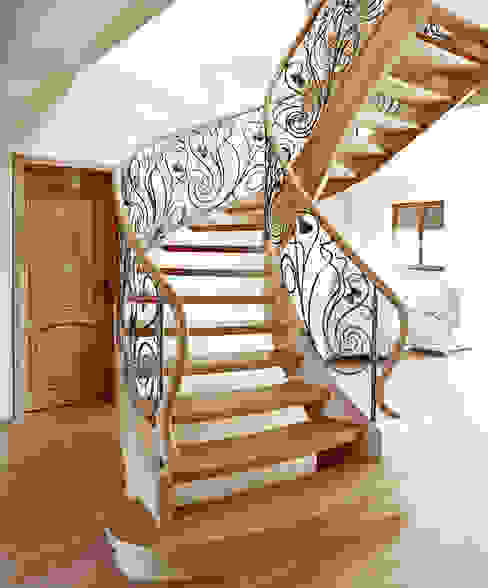 ST470 Schody klasyczne dębowe z ręcznie kutą stalową balustradą / ST470 Classical Stairs with hand-wrought steel balustrades
Trąbczyński
10. Adding small details like this metal and wood staircase can be a fun way to personalize your home and make it your own.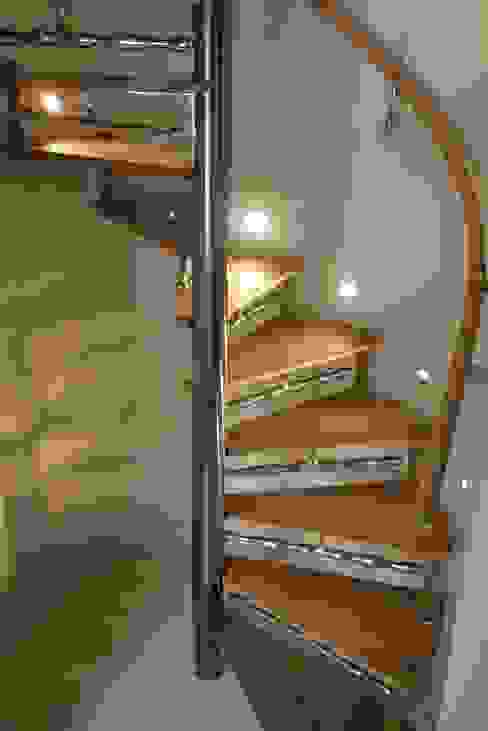 Spiral stair with sculptural detailing & 'Drip' handrail brackets.
Zigzag Design Studio (Sculptural Structures)
11. Why not do something different? Stone or marble staircases not only look gorgeous, they're also durable and can withstand plenty of trodding.
12. Glass stairs are the ultimate look of luxury — this truly modern design is simple but breathtaking. Perfect for the daring designer.